Kleenmart

(03) 5822 2727

sales@kleenmart.com.au
8 Telford Drive,
Shepparton Victoria, 3630
Opening Hours
---
Riverina Cleaning Supplies

(02) 6024 3914

sales@riverinacleaningsupplies.com.au
Unit 4/37 High St,
Wodonga VIC 3690
Opening Hours
---

WELCOME TO KLEENMART
&
RIVERINA CLEANING SUPPLIES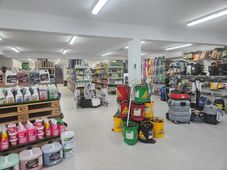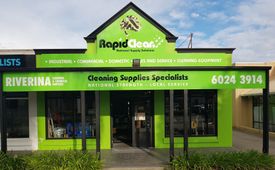 We are your regional one-stop-shop and supplier of specialised products & machinery for all your cleaning and hygine needs. From chemicals & paper products to vacuums and other machines, with personally tailored service, we have you covered.
Family owned and opperated, we are commited to providing quality products to suit any need combined with outstanding service & support to both individuals and the cleaning industry.
We not only supply but also service and repair all major machinery such as vacuum cleaners, scrubbers, polishers, pressure washers and sweepers. On site and in house service availble to suite your needs.
Just speak to one of our friendly staff to find a solution right for you.
FEATURED PRODUCT:
UNGER - Professional cleaning supplies for professional glass and building cleaners

With more than 50 years of experience, UNGER ensures the best quality, efficiency and innovation in the field of cleaning products for professional glass and building cleaning. Through continuous development and innovative cleaning systems, UNGER focuses with its products on integrated solutions that make cleaning fast, effective and particularly user-friendly. In the field of building cleaning and professional glass cleaning, UNGER offers not only cleaning tools and systems, but also other accessories and cleaning tools ranging from dust removal to solar cleaning with pure water.